Bunker Faculty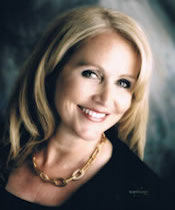 Kathy is the Owner and Artistic Director of Bunker Dance Center founding the Center 23 years ago at the prompting of friends and family. The studio started off as Bunker Boogie in homage to her mother whose nickname is Boogie and who instilled the love of dance and teaching dance in Kathy as she worked and taught side by side with her mother and sister in her mother's studio. Kathy holds a Master's Degree in the Arts from American University in Washington, D.C., performed worldwide with the International Folk Dance Company from Brigham Young University and studied and performed Flamenco with the world renown Luisa Triana. She loves mentoring and leading her amazing staff as well as choreographing and coaching. Kathy married her best friend, Chris Bunker, 34 years ago and together they have four children and one perfect granddaughter making her life complete.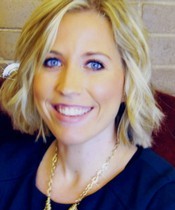 Kenady is so happy to be back home at Bunker Dance Center! She began her dance career training at Bunker Dance Center under the artistic direction of her mother, Kathy Bunker. Kenady holds a BA in Elementary Education as well as a Modern Dance minor from Brigham Young University. While at BYU she performed with the Tap Dance Company and taught tap several semesters. After college, Kenady took her teaching talents to India where she taught leprosy-affected children through the humanitarian organization "Rising Star Outreach." Kenady has worked as a teacher and choreographer at several of the top studios in the west including The Dance Club (Utah) and Dance Connection (Scottsdale). She has trained and teaches all styles of dance and believes the well-rounded dancer is the best dancer! Although she loves all styles of dance her specialty is tap.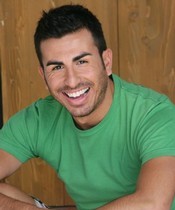 Starting dance at the age of 12 he was trained in ballet, jazz, tap & acrobatics by Georgia Lynn Bowden and Jenny Lynn Hashim. He then went on to win such titles as Mr. Teen Dance Educators of America, Mr. Dance Olympus & Mr. Dance Educators runner-up. His professional highlights include: Jean Ann Ryan dancer, Siegfried & Roy, Tokyo Disneyland where he was Aladdin, Royal Caribbean Cruise Lines & EFX starring Rick Springfield. He was a back up dancer for Martha Walsh, Mandalay Bay & opening gala for the Wynn Resort. Robert has worked with such choreographers as Jerry Mitchell, Michael Chambers, Missy Cochran & Emmy Award winner Kenny Ortega. He has worked for UNLV Rebel Girls & Treasure Island Resort as co-choreographer of the New Years Celebration show. His work has won national awards such as New York City Dance Alliance's Senior Critics Choice Award 2013, 2014 Teen Best Performance at The Dance Awards. His dancers have performed in shows such as Sonya Tayeh Dance Company, Stacey Tookey's "Moments Defined", & Travis Wall's "Shaping Sound" . Robert has taught for such conventions as JUMP, Shake & Break NYC, Dance Educators of America and Dance Olympus. Robert's teaching method derives from Pilates, Franklin Method, Gyro-tonics & Feldenkrias "Awareness Through Movement." We welcome him as the new Director of teams here at Bunker!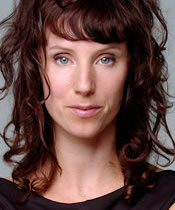 A graduate of Canada's National Ballet School, Naomi Stikeman earned international acclaim while performing with The National Ballet of Canada, Béjart Ballet Lausanne, La La La Human Steps, Les Grands Ballets Canadiens, The Copenhagen International Ballet, and Celine Dion's "A New Day." She won the Gemini award for the best performance. Naomi created her production company One Yellow Fish Inc. in 2007. Her film "Coldspot" was honored at the Choreography Media Honors in Los Angeles and her film "Pink Navigator" is now a permanent installation at the new St. John's Medical Center in Santa Monica CA. Naomi's stage production "Çaturn", choreographed by Peter Chu and Crystal Pite, was recently presented at the National Arts Centre in Ottawa. Noami is the founder the Las Vegas Performing Arts Intensive. This is Noami's fourth year at Bunker!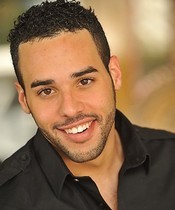 Aaron recently gained fame as the 1st runner up on "So You Think You Can Dance", Season 10. Aaron began his dance career at Bunker Dance Center at the age of 7 and was an NYDC pop dancer. Aaron has been a guest star and collaborated with his showbiz performer dad, Earl Turner, both on cruise ships and here locally. He starred in "Stomp Out Loud" at Planet Hollywood. Aaron graduated from UNLV with a Bachelor's degree AND teaching Hip-Hop, Tap, and Jazz at Bunker Dance Center! We are thrilled to have Aaron on staff as he pursues his other dreams in music and dance.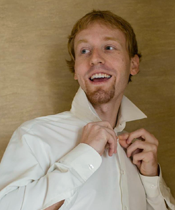 As Kathy's oldest child, Blake quite literally grew up in and around the studio. He even competed in hip hop with BDC's original company team, and had the pleasure of training with Napolean and Tabitha Dumo! After working for years as a licensed mental health therapist in Southern Nevada, Blake has changed career paths, and returned to the family business. He joined the studio in January 2017 as Director of Studio Relations, which includes overseeing front desk operations, fielding all customer concerns, and completing whatever other tasks his mother, and boss, happens to give him. Blake's hobbies include reading and writing fantasy fiction, watching hockey, and trying his best to control his spirited 16 month old daughter, Aurora.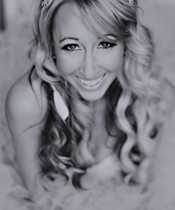 Jorene Leonard, born and raised in Madison, Wisconsin, is a third generation dancer. Jorene was classically trained, though she chose to pursue her career in Los Angeles. For 9 years Jorene performed for the jazz company, Instincts Live Media Dance Company directed by Liz Imperio. She has worked with artists such as Janet Jackson, Usher, and Wayne Brady as well as performing live with the Radio City Rockettes. Jorene has appeared on television shows such as the "Tonight Show with Jay Leno", the "MTV Movie Awards", and worked with Sarah Jessica Parker as her body double for GAP ad campaigns. Jorene appeared in motion pictures such as "The Comebacks" and "Bring It On Again". Since relocating to Las Vegas, Jorene has performed with the "Sirens Of T.I." at Treasure Island, the show inside 40 Deuce in the Mandalay Bay Hotel entitled "Royal Jelly", and the Wayne Brady production "Making S#!t Up" at the Venetian. Jorene joined Bunker Dance Center's staff in early 2017 as a versatile and beloved teacher of all age groups and disciplines!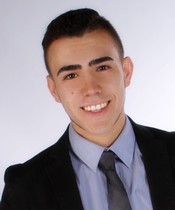 Tristen Sosa, from Utah, is a four time national Latin ballroom champion with training from all around the country. He has trainined with some of the top names in the industry; Derek Hough, Mark Ballas, Ricardo Cocchi, and Sasha Altukhov and more. Tristen has appeared on "Dancing with the Stars", "So You Think You Can Dance", "America's Got Talent", and "Paula Abdul's Live to Dance". He also starred as the Principal Dancer in the documentary "Life of a Dancer" and the television series, "Dear Dumb Diary". Tristen performed for the NBA Utah Jazz team and the "Ribbon of Life Show" at The Tropicana in Las Vegas, and was an Actor and Model for The Church of Jesus Christ Of Latter Day Saints. You can currently find Tristen dancing in the "Donny and Marie Show" at the Flamingo on the Las Vegas Strip. We are excited to have Tristen here at Bunker!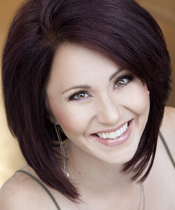 Katie started singing professionally when she was 9 years old in the Country Tonite Show at the Aladdin Hotel and Casino. She then went on to record her own album with which she toured as an opening act for the Dixie Chicks, Merle Haggard, George Jones, Martina McBride and many more. Katie toured Hong Kong, and South Korea with the BYU Young Ambassadors and continued to travel the world as the lead singer and guest entertainer for Holland America and Princess Cruise Lines for a decade. She came back to Las Vegas and now focuses on the next generation of singers and performers in her own vocal studio, works as a Teaching Artist for Disney Musicals in Schools for the Smith Center, in addition to teaching theatre at Foothills Montessori and at Bunker. In her spare time, Katie can be found in Nashville in the recording studio or performing with Zion's Youth Chorus and Symphony at the Smith Center.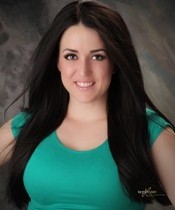 Ashley has grown up dancing at Bunker Dance Center and was a part of its very first Performing Arts Company. She danced with the International Folk Dance Ensemble at Brigham Young University for four years where she toured all over the United States, Quebec, and Europe. She was also a dancer and assistant president of the modern company DancEnsemble at BYU for two years. One of her greatest achievements in college was being presented the "Outstanding Choreographer Award" by the Contemporary Dance Division for her senior project. Ashley received her BA in Dance and has been spending the last six years performing and choreographing community theater musicals. Her current projects are Signature Productions' "The Scarlet Pimpernel", "Fiddler On the Roof", and Broadway Bounds "All Shook Up."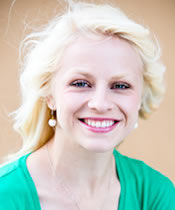 Alexis Pearson has trained at The Dance Club since the age of 3 in ballet, jazz, hip hop, and contemporary. She has taught for over six years at the Vibe Performing Arts. She has trained and performed with the professional company Origins for 6 years. She has been on television shows such as "Live to Dance", "Dancing with the Stars", and "So You Think You Can Dance." She has been featured in music videos and other various commercials. She has also traveled to Hong Kong to dance in the Chinese New Year parade performances. Encouraging kids to seek their full potential and lifting their self-esteem is her specialty. Alexis was the former Assistant Director for Bunker in the past three years. She is now the Technical Assistant for all teams and Summer Camp Specialist.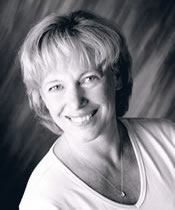 Diane comes to Las Vegas from Spokane, WA, where she taught tap for twenty years. This will be her fifteenth year at Bunker Dance. She has a total of over forty years of teaching experience. She danced in the "Golden Horseshoe" and the "Electric Parade" at Disneyland, as well as many convention shows. Her students have won many top awards at competitions, and she is most proud of her most accomplished student, her daughter Stephanie. Diane is also an integral member of the costume team at Bunker Dance Center.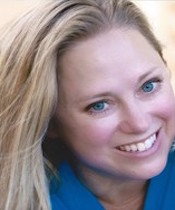 Heather Kennedy Allen a native of Las Vegas, grew up dancing at different studios and was a Rebel Girl at UNLV during her freshman year. During that time she started teaching and working front desk at Bunker Dance Center. She graduated from UNLV with a B.S. in Dance Education, and her Masters in Secondary Education with an emphasis in Social Studies. While teaching at Bunker, she started teaching for the Clark County school district, and is on her sixteenth year with CCSD teaching U.S.History at Spring Valley High School. Over the course of her teaching career she worked with cheer leading teams and dance teams. Over 5 years ago, after being with Bunker for 12 years, Heather left Bunker to have her 2 beautiful children. She is now excited to rejoin the the Bunker faculty. Welcome back Heather!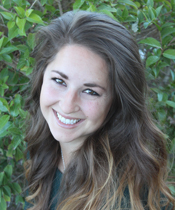 Ashley grew up in Northern California near Lake Tahoe. After living in Wisconsin for four years she moved to Vegas. She has four children, one whom has been dancing with at BDC for three years now! Ashley was a gymnast for over 18 years and trained with some of the best coaches in the world. She was a competitive gymnast for 12 years, was a level 10 gymnast for 5 of those years and traveled all over the country for competitions before she graduated and received a full ride scholarship to BYU. Ashley was part of the level 10 Region 1 team her senior year in high school which won Nationals! She graduated from BYU with a degree in elementary education. She has coached gymnastics at a couple gyms but took a little time off to have and raise her kids. She has recently decided she was ready to start coaching again and is excited to share her tumbling expertise with the dancers at Bunker!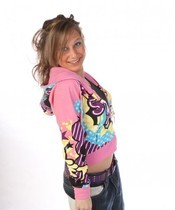 Nadine recently relocated to Las Vegas from Germany to teach children and teens the roots of Hip Hop. She is educated in "Old School" Hip Hop, Popping & Locking, House, Dancehall, Ballet, Jazz and Contemporary. She loves to show people that Hip Hop is not only what you see on TV, but that it is much deeper and has a lot more to offer. Nadine studied with with Mr.Wiggles, Showtime, Sugar Rae and Flockey, which gave her a diversity of opportunities to experience dance with other people and to develop her own style. She also took part in Battles: Funkin Stylez, Battle of the year, and Juste de Bout, to name a few. Nadine studied ballet, jazz and music for over 10 years, toured with dance and musical companies and was a Judge for talent shows in Germany.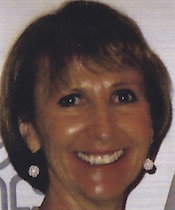 Francoise began her dance studies in Bordeaux, France at 6 years old under Mr. Ary Arelly, premier dancer in the company of Marquis de Cuevas. Francoise also studied in Cannes, France under Rosella Hightower, Andrew Glegosky, Solange Golovine, and Olga Steins in character. Francoise started her career at The Opera of Bordeaux, Grand Theatre France under Maitre Skoutraloff. She danced in Coppelia, La Fille Mal Gardee, and Sleeping Beauty. Francoise interpreted her last role of the Queen in Sleeping Beauty in Palos Verde, CA. She began her teaching career in France and continued in the US at the Ballet Conservatory of Palos Verde, CA for four years. The staff included Fay Gilette Director, and Meredith Baylis, former head of Joffrey School in New York. Francoise continued to spread her knowledge in Phoenix as a Ballet/Pointe instructor, and finally moved to Las Vegas, where she joined Bunker Dance Center in August of 2017. We are very proud to have Francoise on staff, and her decades of classic French ballet experience!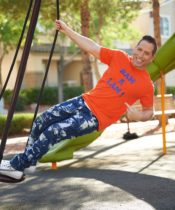 Jason Kalish has been teaching the art of American Tap Dance for over 25 years. His performance credits include: Rock N Rio Las Vegas, Rose Rabbit Lie, Snoop Dogg, Busta Rhymes, Jaimie Fox, Seinfeld's Jason Alexander, Harry Connick Jr., LeAnn Rimes, The Eagles, Frankie Valli and The Four Seasons, Huey Lewis and the News, Jack Black, Stacy Keach, Theodore Bikel, Saundra Santiago, Gregory Hines, Tony Coppola Rhythm Ensemble, Dein Perry's Tap Dogs, 42nd Street, Crazy For You, Evita, The King and I, Camelot, The Fiddler On the Roof, Cinderella, The Nutcracker, and Giselle. Jason has been an adjunct Professor of tap dance at Kennesaw State University. He would like to thank the following hoofers who without their contribution his own career wouldn't be possible: close friend and mentor Jeremy Kiesman, Bryan Berry, Donna Kalish, Susan Hebach, Jimmy Slyde, Dianne Walker, Buster Brown, Henry LeTang, Gregory Hines, Van Porter, Brenda Buffalino, Prince Spencer and the late great Bunny Briggs who will forever be an incredible influence and inspirer! Jason joined Bunker Dance Center as an Accelerated Tap teacher in 2018. We are lucky to have him!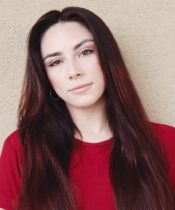 Dakota started dancing at Bunker Dance Center in 2005, when she was only 5 years old. A fixture on BDC's competitive teams ever since, Dakota recently received Top Ten Senior Female Best Dancer recognition at The Dance Awards Nationals 2018. Now a senior in high school, and after a year of teacher assistant work, Dakota joins the BDC faculty as a ballet teacher on Thursday evenings. Dakota's favorite dance disciplines include ballet, jazz, and contemporary. We are so thrilled to have watched her develop into a truly wonderful and professional dancer. Dakota plans on attending university in Fall 2019, where she will study dance and kinesiology!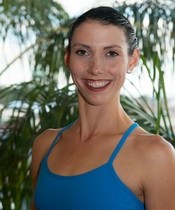 Ashley began professional ballet career at the age of 17 dancing for Ballet West. She has BFA in Ballet and her BS in Anthropology graduating with honors. Ashley holds national certifications from the American Council on Exercise and the National Academy of Sports Medicine. In addition, Ashley is certified in aquatic fitness, Pilates, pre/postnatal exercise and Mommy-and-Baby fitness. Ashley was named one of the top personal trainers nationally by Town Sports International. Ashley is currently teaching at Las Vegas Athletic Clubs. She has completed her MS in exercise science and health promotion from the California University of Pennsylvania and has been involved in numerous health and fitness programs including Body and Soul and Astrowright Spaceflight Consulting.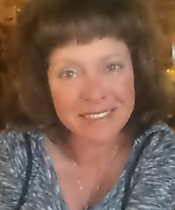 Stacy has lived in Nevada for over 25 years, and worked as a school teacher for CCSD for 27 years. Her love of kids and dance inspired her to join the Bunker front desk staff in summer 2017!
Michon Suyama-Brouwer was born and raised in Hawaii and started dancing when she was 2 years old. She started her professional career at the age of 16 in Los Angeles where she was blessed with having a career in dance for 11 years. She has had the opportunity to work forsome of the best choreographers in the world such as MargueriteDerricks, Jamie King, Travis Payne, Brian Freidman, Fatima, Laurie AnnGibson, Dave Scott, Robin Antin, Chris Judd, and John Charron, just to name a few. Michon has toured with Brian McKnight, Hoku Ho, and Enrique Iglesias. She has traveled the world through dance from Monaco doing the World Music Awards, to most of Europe and the Baltics dancing on Holland America Line Cruise Ship. She landed in Vegas in2010 and had the opportunity to do "Vegas the Show" at Planet Hollywood and "Sirens of T.I" at Treasure Island Hotel and Casino. Shehas had the pleasure teaching dance for 23 years and loves to inspire the next generation of dancers. Michon is so excited and honored to be apart of the Bunker family!
Camille has recently moved back to Las Vegas after spending the last 7 years in Wyoming and Utah. She grew up dancing at Bunker Dance Center, with an extra love for tap. She relocated to Wyoming after being recruited to start-up a $22 million disposal in the oil field where she created SOP's, handled billing, and technical issues. Later, she went to work at a hospital in Casper as a Referral Specialist. She dispatched and tracked a team of medics to respond to 911/non-emergent calls, facilitated emergent patient transfers from other hospitals, and kept physicians "in the know." She was responsible for communicating, documenting, and relaying patient conditions to all involved: physicians, attending nurses, nursing supervisor, flight nurses and ground medics. Although she thrived at her last job and adored her work family, she relocated to Las Vegas to finish her accounting degree and be close to family and friends. When she isn't at the studio or studying, she enjoys taking her dog road tripping, visiting her parents in Utah, rock concerts, video games, playing D&D, heavy lifting, and swimming. Camille joined Bunker Dance Center in April 2018!