Fees / Policies
---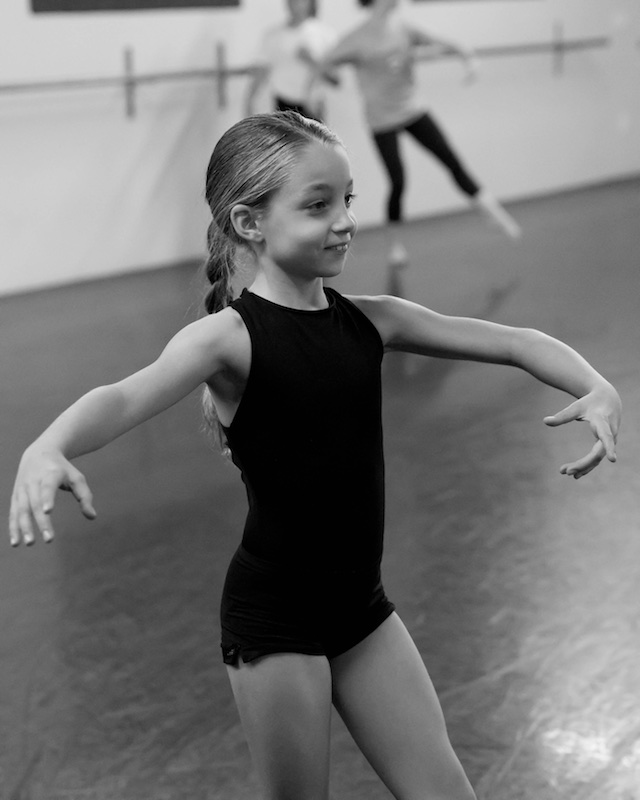 ---

REGISTRATION FEES: $25.00 per year per new and returning students. For families of 3 or more students registration fees are $60 for the whole family. Registration fees are good through June 2017 only and must be repaid to register for the following 2017 summer and fall classes. You may register for classes online at www.bunkerdancecenter.com REGISTRATION FEES ARE NON-REFUNDABLE.
TUITION: Tuition is due the 1st of each month. Tuition is paid one month prior to each dancer's starting month. Upon enrollment you must place a credit/debit card on file for BDC to run tuition via autopay. If a card is declined for any circumstance the day of autopay, you will be charged a non-refundable $30 insufficient fund fee. PAID TUITION IS NON-REFUNDABLE REGARDLESS OF ATTENDANCE.
TUITION COSTS PER MONTH:
$49.00 for 45 minute Musical Movement Classes
$57.00 for Single Enroll, 1 hr per week
$54.00 for Second Enroll and subsequent enrollments for same child or
another child in $52.00 for Third, Forth, or Fifth enroll for same child or another child in immediate family
immediate family
$49.00 for Sixth and subsequent enrolls for same child or another child in immediate family
COSTUME FEES: Costume fees range from $100-$120 per costume (team costumes may exceed this amount). If paid after the deadline, there will be an additional $20 added to each costume for individual processing/shipping/handling. COSTUME FEES ARE NON- REFUNDABLE.
RECITAL FEES: There is a flat recital fee per family and is based on the amount of dances a family will perform. Recital fees are due January 30- March 31, 2017. RECITAL FEES ARE NON-REFUNDABLE.
DROP PROCEDURE: If students wish to drop a class, parents must email the studio at info@bunkerdancecenter.com or contact the front desk for a cancellation form. Upon receipt of a completed cancellation form, autopay will be terminated for the next billing cycle. CANCELLATION FORMS MUST BE RETURNED TO BUNKER DANCE CENTER 30 DAYS PRIOR TO DROPPING ANY CLASS.
For additional information on our wonderful dance program please contact the studio at 702-878-7870 or email us info@bunkerdancecenter.com
Dress Code
---

Please review the dress attire requirements below. Your child is expected to adhere to this code. Please purchase a dance bag for your child and LABEL ALL SHOES as well. For your child's benefit, dress code will be strictly monitored. *Boys dress code is different please check with the front desk!
---
General Classes
---
**All classes now require dancers to wear their hair in a BUN, except Hip-Hop**
Dance Club / Ensemble
**All classes now require dancers to wear their hair in a BUN, except Hip-Hop**
Important Dates 2017
---

Studio Rules
---

1. Do not drop off children early. They are unsupervised until they step foot into the studio to receive dance instruction from their teacher.
2. Pick children up on time. Again, after their class is over they are not under any adult supervision.
3. No food or drink allowed anywhere in the studio except for water. (Food and drink are allowed in the viewing corridors only.)
4. No Gum!
5. No cell phones allowed in studios. No phone calls or texting during class time.
6. No parents or siblings are allowed within the actual dance studio. Please do not enter the studio to talk to your child's teacher. Wait for them to exit the studio or leave a message at the front desk. Please be courteous of the next class.
7. Please be courteous to others in the waiting room by taking unruly and/or tired siblings outside for a walk or ride in the car if they aren't able to wait for the entire hour. Please be courteous to all trying to watch classes at the viewing windows — take turns!
8. Please send your child to dance prepared to learn, dressed according to code with hair pulled back and dance shoes in dance bag. Please label all shoes and bags with name!
9. Dress Rehearsal for the annual dance concert is CLOSED TO THE PUBLIC! You may only enter the theatre to video tape your child's number during rehearsal and then you must exit the theatre.
10. Videotaping at the annual dance concert is not allowed. You may only videotape at Dress Rehearsal and the Holiday Open House. Professional videotapes of the dance concert are available for purchase.
11. HAVE FUN!
THANK YOU FOR HELPING YOUR CHILD FOLLOW THE STUDIO RULES THROUGH YOUR GOOD EXAMPLE.